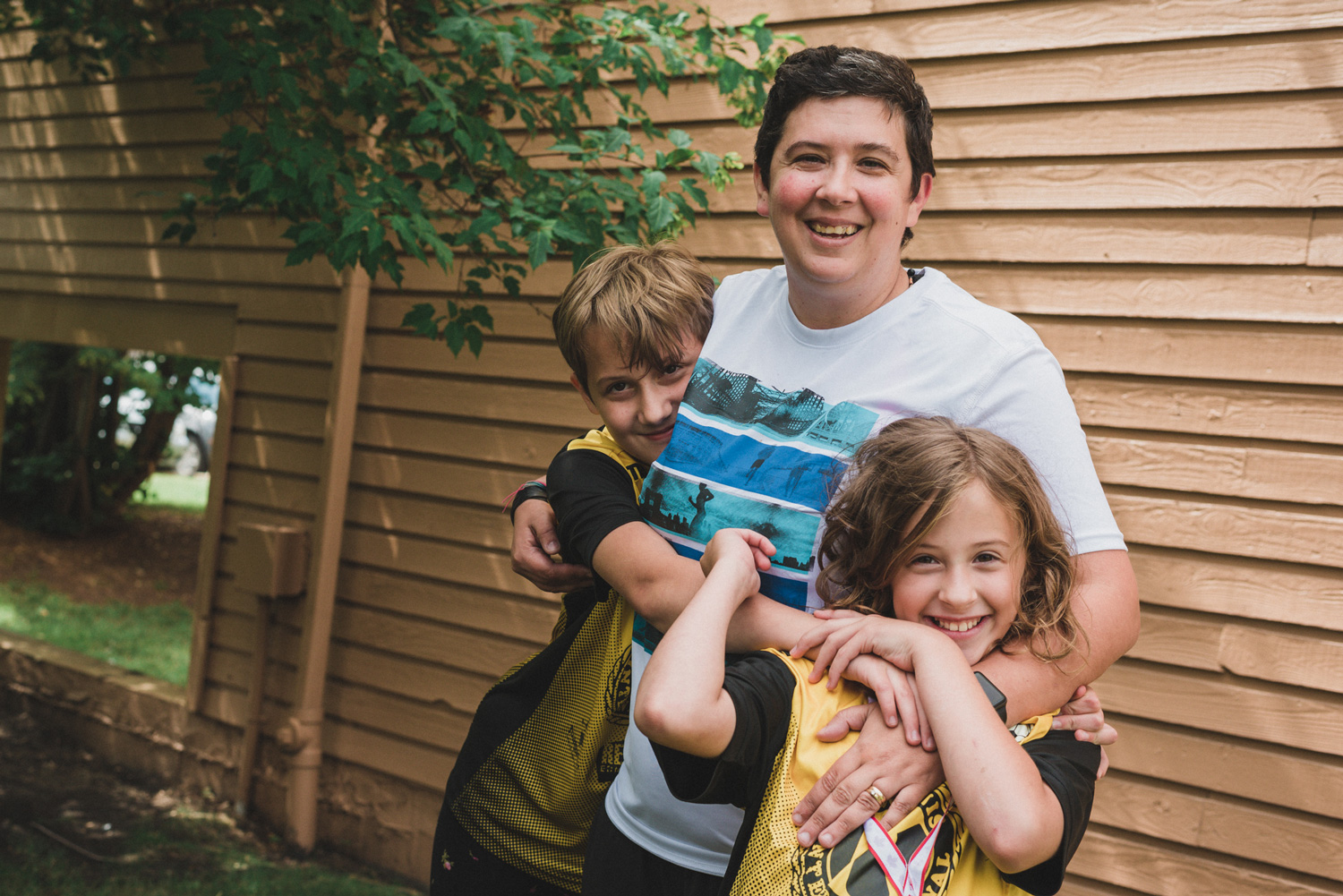 Playing sports can lead to unexpected discoveries.
Take Statira, a 9-year-old who found out she loves being a goalie. When a recent Free Footie game against a rival school went to a shootout, the other team tried to stack the deck by lining up a series of older, stronger boys—and Statira stopped them all. During the celebration that followed, the rest of her team sprayed her with water, and the next day at school it was all anyone could talk about, teachers included.
"That's what being part of a team is all about," her mom Tannis says.
In truth, neither Statira nor her older sister Clara, 11, were shoo-ins for the athletic world. Clara is a natural artist who fills sketchbook after sketchbook with her drawings and paintings, while Statira started the Free Footie season on the sidelines as her team's alternate. But over time both girls flourished on the field, thanks in part to their mom's encouragement (she's a former goalie herself) and her belief in the importance of physical activity.
"I look at it as essential," Tannis says. "It's essential for these guys to be healthy. And it saves the government in the long run. So you would think they should be investing more into health."
Clara and Statira's family isn't low income. Tannis describes them as "middle of the pack." Her husband is a bus driver, and she works part-time at the local YMCA. But that doesn't mean they don't struggle to get all three of their kids signed up for activities, in part because they don't qualify for low-income funding programs.
"Even to buy healthy food for these guys—you need the food, but keeping fresh fruits and vegetables in our house is crazy," Tannis says. "So we're very thankful for Free Footie. The kids love it. It's something we get excited in the springtime for."